WELCOME
16 days ago
Hueneme Elementary School
Home of the Mighty Thunderbolts
March 2018
Welcome to March! The old saying goes, "March comes in like a lion and goes out like a lamb!" We have had some very interesting weather lately! We also have many exciting things happening this month!




First, let me thank everyone who assisted in making our first annual Multicultural Festival a wonderful success. Our PTA, Staff, students and parents worked very hard to represent as many countries as possible. There were 16 countries represented. We had awesome performances by the Hueneme High School Mariachi Band and Expresión de mi tierra, a local Ballet Folklórico dance group as well as a singing performance by one of our own students. We look forward to making it even better next time.




Next, and extremely important, the LCAP Survey is here! From March 1 - 31, all of our stakeholders are asked to complete a survey either online or on paper. This gives everyone a chance to make a difference in the educational lives of our students. If you need assistance in any way to complete the survey, please let us know. We have computers here at school. We have Spanish language translators. We would like to have 100% of our stakeholders represented in the survey. Thank you for your participation.




We are beginning our testing season. First we will have our grade 5 students taking the California Healthy Kids Survey. The results of this survey help us to make sure that we are doing all we can to create and maintain a safe and healthy learning environment for all of our students. Our grade 5 students will also take the physical fitness test. Our third grade students will experience taking our new Gifted and Talented Test (GATE) test toward the end of the month. Beginning after Spring Break, we have our California Science Test (CAST) and our California Assessment of Student Performance and Progress (CAASPP). Please watch for information about when each of these tests are given. Please make sure your child gets a good night's sleep and a good breakfast on those days.




March is proving to be as difficult a challenge for us to have our students in school all day, every day as we are still deep into cold and flu season. It is affecting our attendance dramatically! Please check out the block on attendance and the helpful hints from our nurse about how to help us stay healthy during this time of year!

Our sixth Saturday Attendance Academy is Saturday, March 10! If your child has missed one or more days of school, please make sure to sign them up. It is a wonderful day of enrichment and fun! IF you sign your child up, please insure that they attend as we hire teachers based on the number of students in attendance and purchase lunches based on the number of students who request them. Most of the food must be thrown away if a student who ordered it does not attend. We only have TWO more chances for Saturday Attendance Academy. If your student missed a day of school, please call the office and request an application for Saturday Attendance Academy.




Our main goal is to make sure our students are safe. Please talk with your students about what is and is not safe behavior. It is very important that we all feel safe and comfortable here at school so that our main focus is to learn.




All of our classroom rules fall into four main categories!

The most important rules to reinforce at home are:
* Keep hands, feet, body, and other objects to yourself!


* Listen to the adults on campus and follow instructions!* Do your work! * Behave in a safe way!


Please check out our entire website for information about things happening in our school! If you have suggestions for how we can make this an even better school, please let us know. Better yet, get involved in our parent program! "Many hands make light work!"


With something to think about and a WHOLE LOT of Thunderbolt PRIDE, see you all around campus!





Go Thunderbolts!

Dr. Martha S. Romero

Princ

ipal
INSPIRE -

EMPOWER -

THRIVE
TAKE A STAND. LEND A HAND. STOP BULLYING!
Treat EVERYONE with dignity and respect!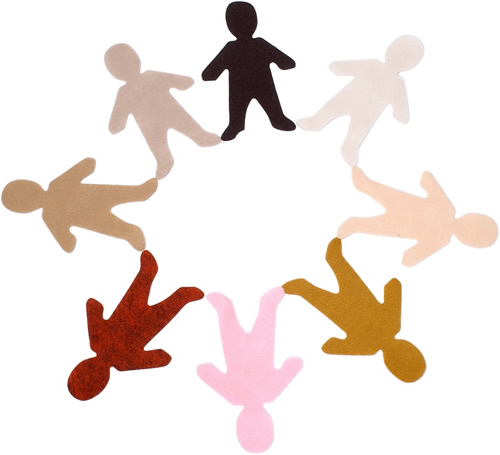 How to Resolve Conflict
11 months ago
A while back we had a wonderful assembly about conflict management for our students put on by Kaiser Permanente called "It's Stop Time!" The Kaiser Permanente performance group also came and talked with our parents about stress. It was called "One Minute!" The same message was delivered to our parents as it was to our students. Some of our upper graders even attended with our parents, which was wonderful! Our families learned that when they find themselves in a difficult situation that they should STOP, BREATHE (for One Minute!) and CHOOSE! As we are considering our choices, we should THINK before we speak or act! As we THINK, we ask ourselves:
Is it True or Trustworthy?
Is it Helpful?
Is it Inspiring or Important?
Is it Necessary?
Is it Kind?
If our CHOICE is not any of these, we should not say it or do it!

Title IX Regulations
6 months ago
Hueneme Elementary School District
Every school district that receives federal funding is required to designate and/or adequately train at least one employee to coordinate the recipient's Title IX responsibilities. Title IX regulations also require the name and contact information of each Title IX Coordinator be made public by the educational institution. The Hueneme Elementary School District affirms its commitment to equality of opportunity for all individuals. This commitment requires that no discrimination shall occur regarding admission or access to, or treatment or employment in, any program and activity on the basis of age, race, color, national or ethnic origin, ancestry, citizenship, sex, gender, gender identity, sexual orientation, disability, medical condition, religion, or marital status.
Complaints alleging noncompliance with Title IX can be filed by utilizing the Uniform Complaint Procedures (UCP) as identified in California Code of Regulations, Title 5, Sections 4600 et. seq. and Hueneme Elementary School District Policy BP 1312.3 and should be directed to the Title IX Coordinator:
Raven Aipa
205 N. Ventura Rd.
Port Hueneme, CA 93041
Email: raipa@hueneme.org
Phone: 805-488-3588, ext. 9261